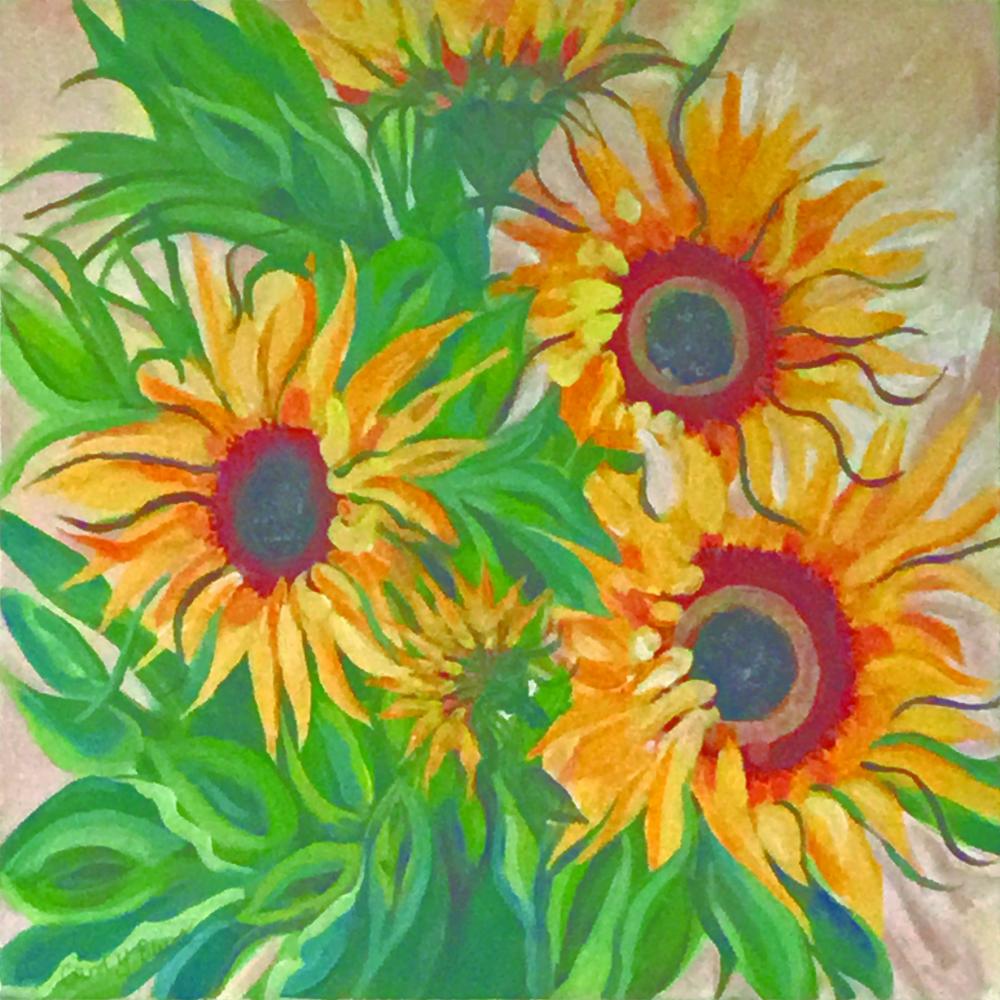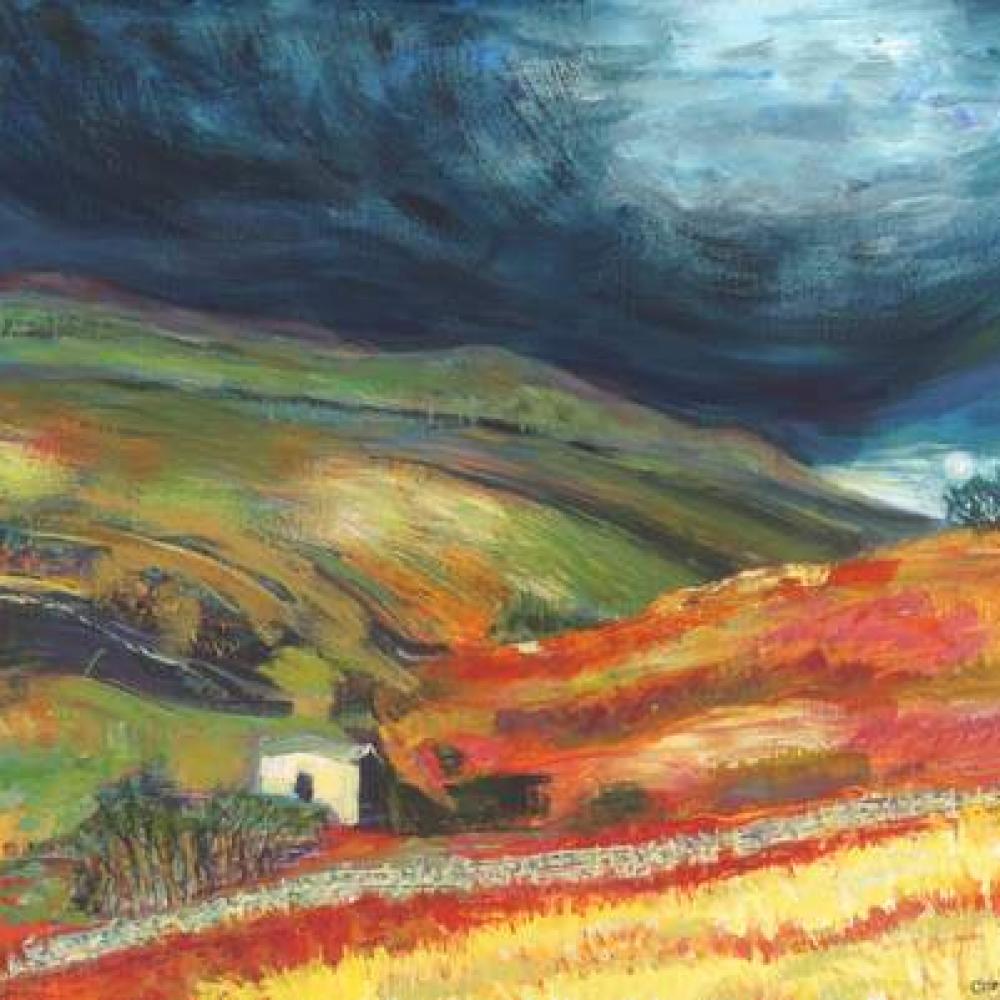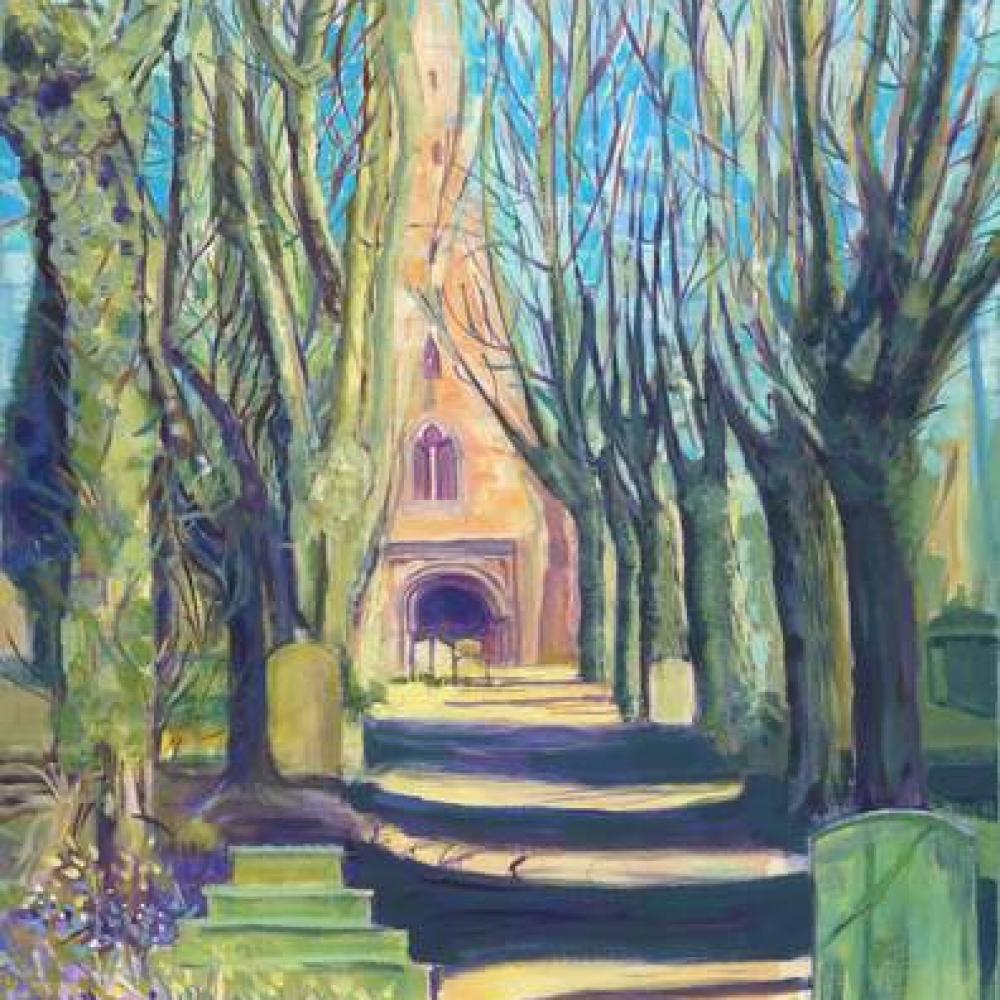 Mixed Media Artist :- Painting, Printing, Collage and Textiles.
I was born in Mirfield, West Yorkshire. I was inspired to choose an artistic career when I saw art students at work. I was fifteen when I applied for the Foundation Year Course at Batley College of Art in 1959. The two year Intermediate Course followed and I chose Painting Drawing and Ceramics as the main subjects. I was fascinated by the History of Art lectures. An A Level Art was taken during the first year. By this time I knew I wanted to teach and another two year course followed, The National Diploma in Design. The main subjects I chose were Painting ,Drawing and Lithography. Finally I took a one year Specialist Art Teacher Training course at Leeds University .
Teaching posts followed in Secondary Schools in Yorkshire, Cheshire and in Warwickshire. It was exciting to see pupils going on to Art College, but more importantly, that those who did not, were loving Art. I have no personal regrets, but feel sad at the demise of all Arts subjects in schools today. I am retired now and have studied Screen Printing at Leamington Collage and workshops with Warwickshire Art Teachers Association. I particularly have a passion for Landscape and Nature both locally and abroad.
I enjoy my retirement and enjoy CWSA. I am passionate about expressing myself In mixed media. One thing that has changed for the better is the way that different aspects of Art are not taught in isolation. This is why my work incorporates many different materials and styles. FREEDOM!
This quote sums up the purpose of Art:- The aim of Art is to represent not the outward appearance of things, but their inward significance. Aristotle
Carol Y Blunt. April. 2018