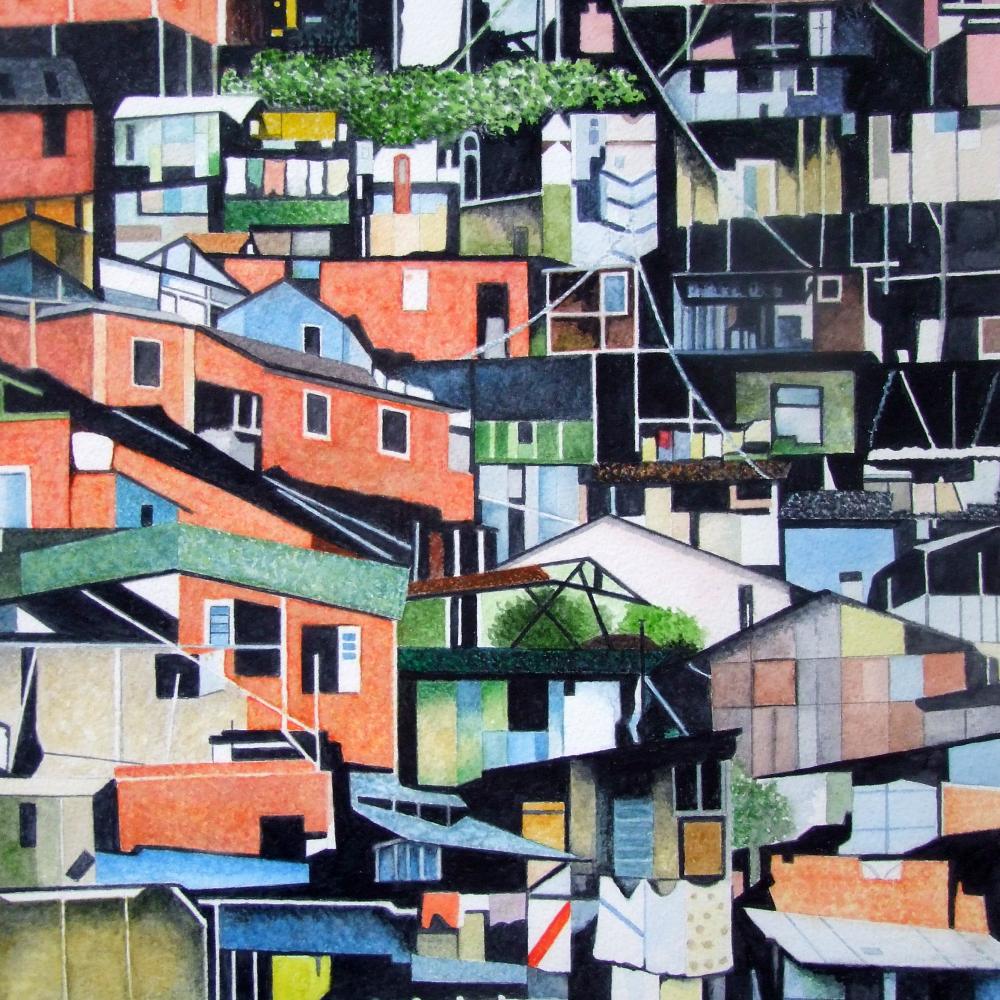 Lionel was born in Leicestershire and moved to Coventry with his parents due to work commitments. He attended Foxford School, Longford and was awarded a scholarship to Coventry Art School 1943-1945. Lionel served with the Royal Engineers in North Africa, became a Freeman of the Coventry City in 1954. Elected Chairman of the Coventry Art Guild 1970-1975. He is a member of the Coventry and Warwickshire Society of Artists, The Coventry Art Guild and Baginton Art Group.
Previous exhibitions include:
Olympia, London, Warwick Castle, Chester Galleries, Town and Country, Warwickshire and have had work accepted for the Biennial 'Heart of England' Exhibition in 1999 and every year for the Coventry Consortium at the Herbert Art Gallery.
Lionel enjoys painting in watercolours, his main subjects are buildings and architecture in landscapes.. His style has developed over the years by incorporating the lines of perspective into the pictures, giving movement as rays of light and the colours in the sky reflect on the various objects in the painting.